If you want to run with the big dogs, then you can learn a ton from these winning eCommerce examples.
Why?
To take your online store to the next (7-figure) level!
By now you know that you can have the trendiest product idea out there, but without a throughout brand, shopper-friendly platform and sound marketing strategy, shoppers won't see or buy what you're selling.
This week, we look at a variety of winning online stores in the apparel niche and outline their most impressive inspiration points – elements that make them stand out from the competition and kick conversion butt within their niche.
So grab that coffee, sit back and prepare to be inspired by some of eCommerce's best apparel brands.
1. Allbirds
Since launching in March of 2016, the San Francisco-based footwear company Allbirds is now worth a whopping $1.4 billion. Inspired by natural materials, this direct-to-consumer apparel online store example has grown from a Kickstarter campaign into a renowned clothing brand in just two short years and is raking in the sales. Even more inspirational? Their founders didn't have any industry experience before launching, following their gamble to big rewards by tapping into the eco-friendly market and creating a quality, stylish, comfortable product that fits into a virtually untapped market.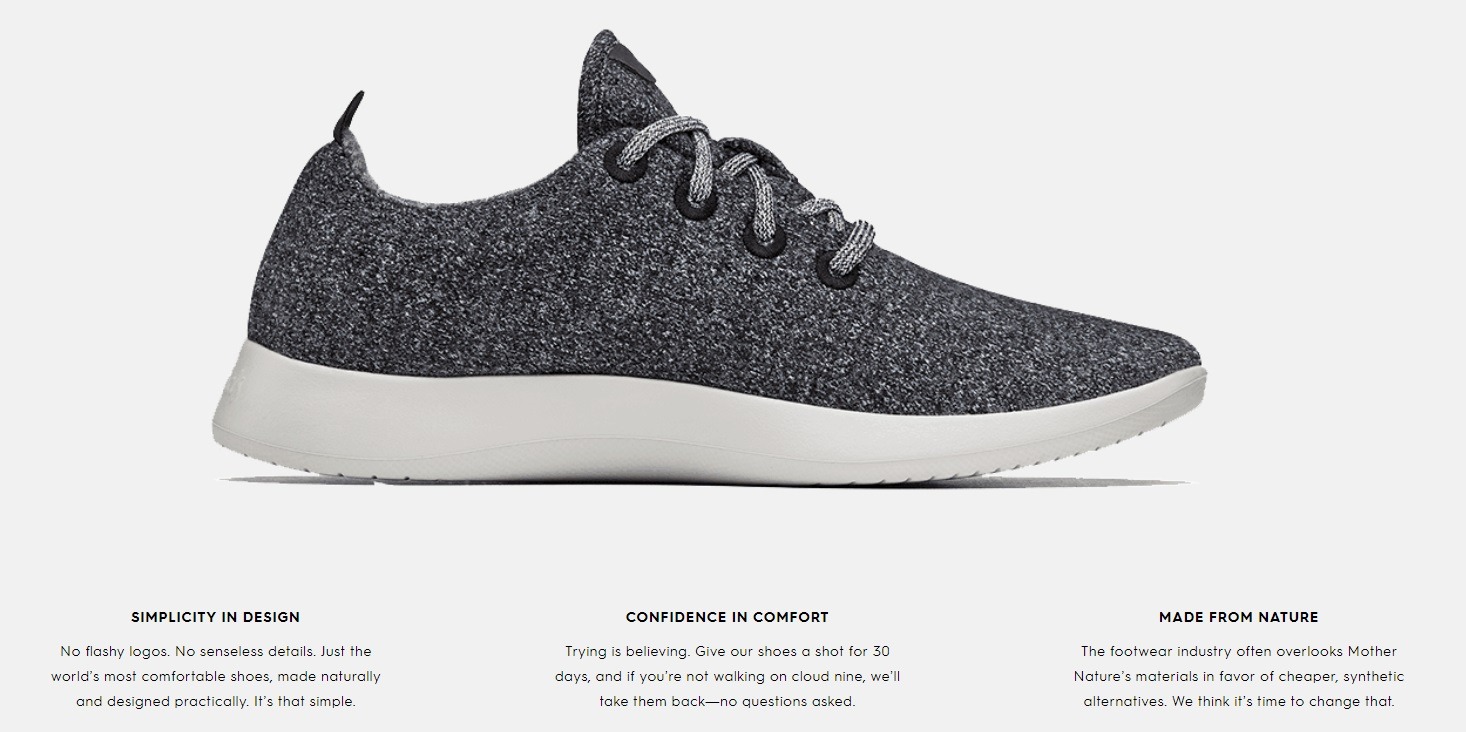 eCommerce lesson: You want to be creating simple products that solve big problems for potential shoppers while staying true to your brand and audience while you grow. Additionally, a generous return policy (this brand allows you to try their shoes for a month and then return them if you don't like them) can go a long way to build trust by elevating buying risk.
2. Argent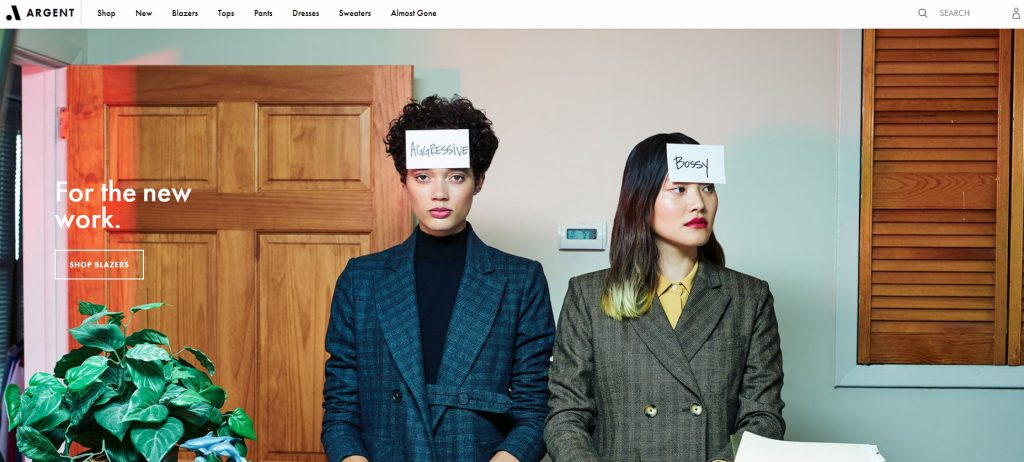 Another winning eCommerce brand example that is tapping into a big market is Argent. Located in New York and San Francisco, the brand exclusively creates and sells workplace fashion for career women and has just gotten a $4 million investment to take their brand even further. We find their store very shopper-friendly, and particularly like their color switch product variants and product photography.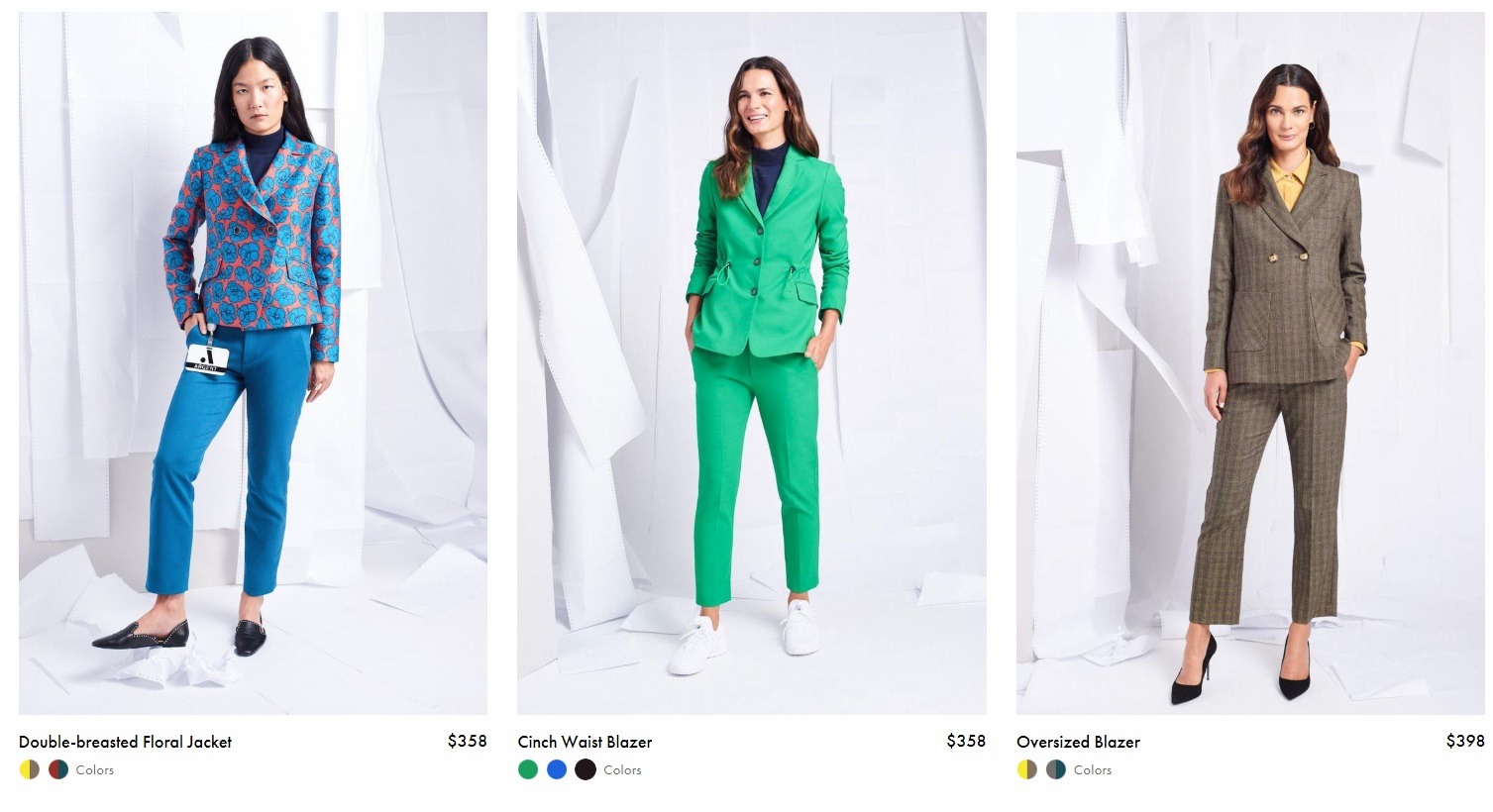 eCommerce lesson: To build a successful online store like this apparel online store example, you want to ensure that every part of your store, products, marketing and photography talks directly to your ideal target market.
3. Biko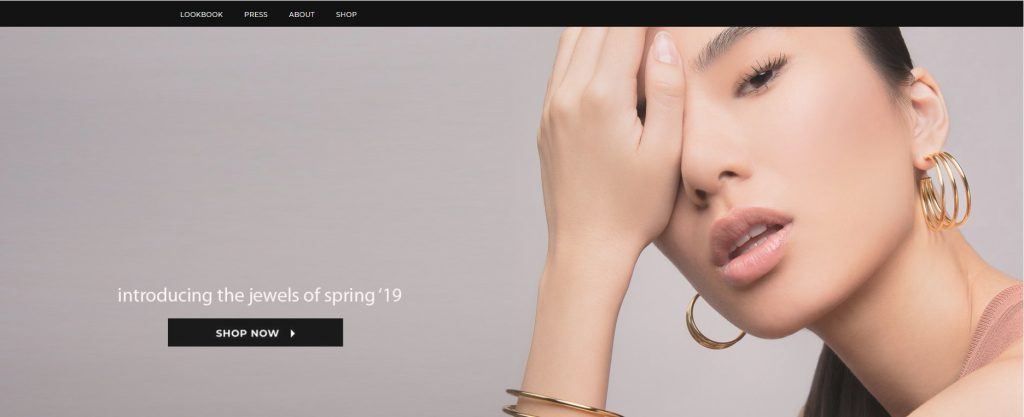 Biko is a jewelry design store that has been created with Shopify. Their simple navigation and high-quality product photography – showing both the product alone and on models – help create a distinct feel for their products, which draws in their customers. Created by Toronto designer Corrine Anestopoulos, she has become an inspirational entrepreneur for many North American creative business while her jewelry brand has been featured in top fashion magazines.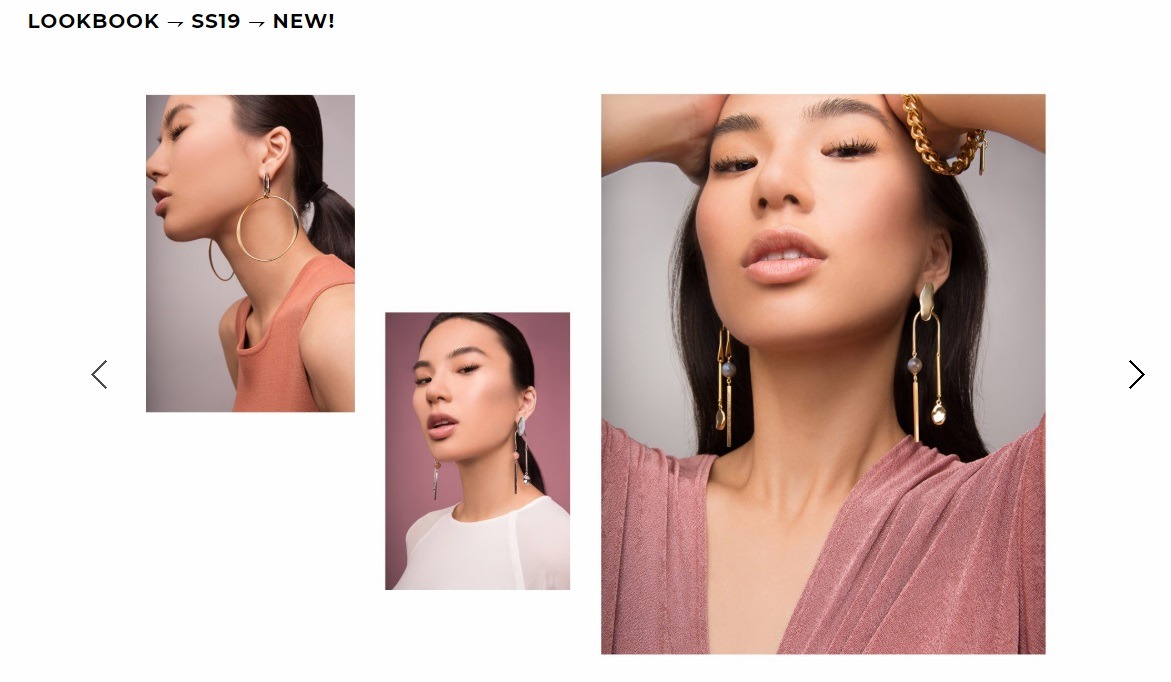 eCommerce lesson: Keep it simple and let your products sell themselves. By blocking out internet noise and focusing solely on what you're selling, your products can have a dramatic effect.
4. Black Goat Cashmere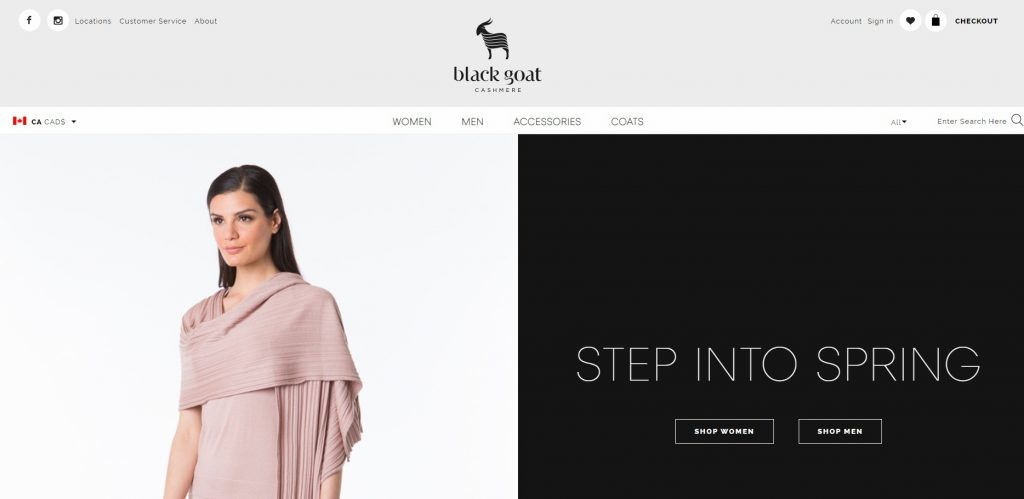 Black Goat Cashmere is an awesome inspiration for those selling high-end products. With their simple navigation menus, high-quality product photos and seasonal displays, they easily guide shoppers to products they are more likely to purchase. Tapping into the high-fashion market, every season Black Goat launches their new seasonal boutique line, which is aimed to be timeless, unique and, of course, made from their signature high-quality cashmere.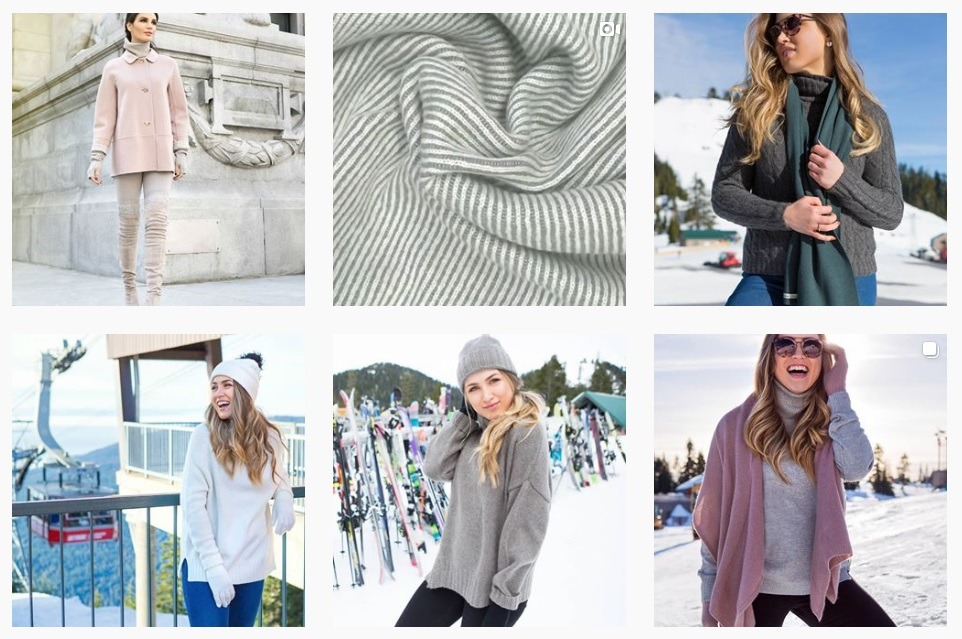 eCommerce lesson: If you have a high-end product, you need to invest in high-end ways to sell it. This includes investing in good photography, video and PPC tools to ensure you not only appeal to your target audience but are also able to reach them.
5. Conscious Step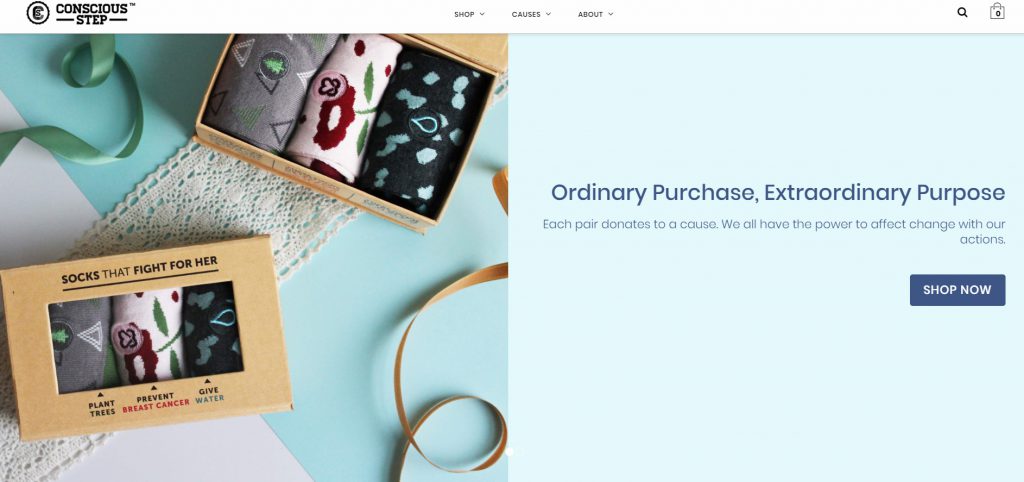 Conscious Step is a top example of a winning eCommerce brand whose products are environmentally aware and sustainable. Additionally, they take a bold stance on social responsibility and have positioned their whole brand and products around it. Every purchase a shopper makes on their store ensures that a small donation is made to one of a variety of causes. They boast mindful manufacturing, a sustainable supply chain and ethical work practices.
Side Note: Sustainability and social responsibility have become huge buying decision factors for consumers. In fact, one study found that 73% of global millennial consumers are even willing to pay more for products that are branded as sustainable.
eCommerce lesson: In today's market, to become a driving eCommerce force you want to align your brand, marketing and/or products with your target audience's core beliefs and tap into what really matters to them.
6. Everlane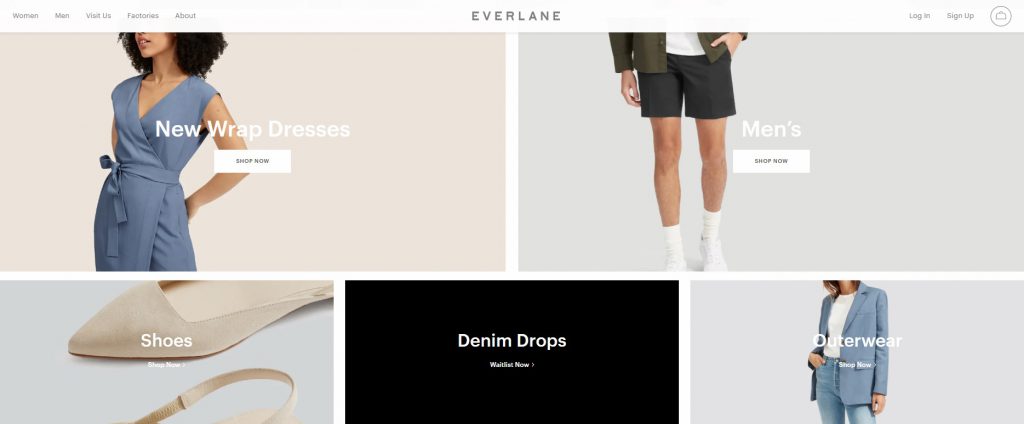 Another example of an eCommerce brand with ethical practices is Everlane. This brand's "Radical Transparency" approach to pricing; their crisp, clean website design; and use of real-life models all create a unique brand their customers love. But it is their product pages that are true eCommerce inspiration. From their top-notch product photography showcasing almost every angle to their user-friendly product variant selection tools, website product videos, and uniquely transparent pricing displays, their product UX is streamlined for ease of purchase.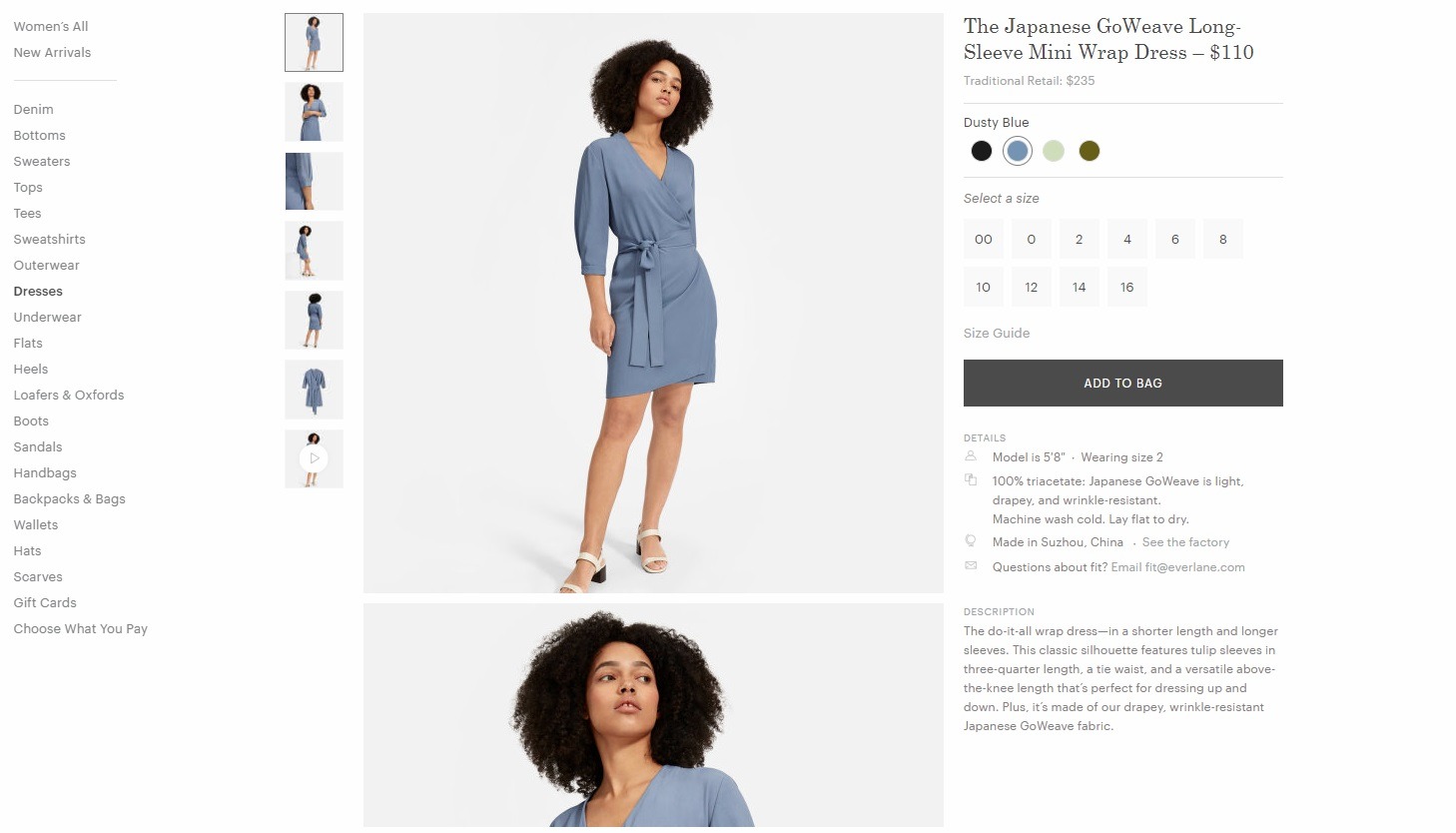 eCommerce lesson: Product pages are the only up-close, tactile view a customer has of your specific products and therefore play a huge role in first impressions. Therefore, your product pages can make or break your eCommerce business. If you want to hit those 8 figures, you want to make sure you have well-designed, seamless product pages that highlight the features of what you're selling while speaking your audience's language and therefore maximizing your chance of conversions.
7. GearBunch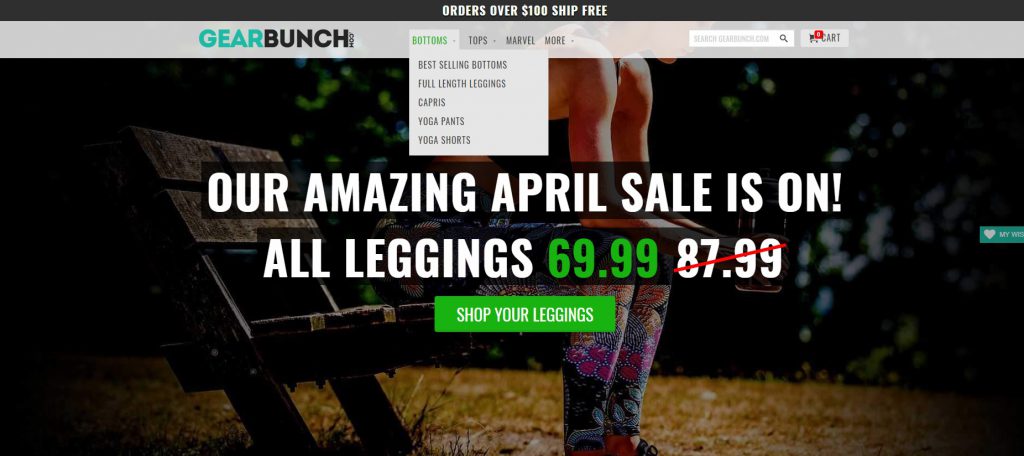 GearBunch is a shining example of a print-on-demand online clothing store kicking some serious butt. Since their launch, they have been able to generate a 30% return rate and earn a whopping $5,000,000 million in revenue in their first year. Not too bad for a clothing brand that only launched at the end of 2017. Starting with limited design leggings, they expanded to a host of apparel products and recently expanded to accessories and other print-on-demand products such as bedding sets and canvas prints, pushing all their products using highly effective video marketing campaigns.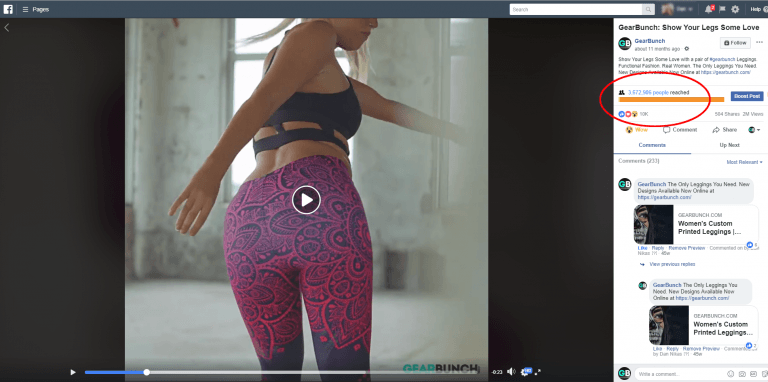 eCommerce lesson: Concentrate on key products while you build your brand. Once you have consistently growing sales, customers and mailing lists, add products strategically to increase your brand reach and revenue through strategic remarketing tactics….